[vc_row][vc_column][vc_column_text]
I was in my prime as a dancer when I began to have complications in my body. I was living in Chicago, IL performing in the Tony Award winning Broadway show "CATS". Between that and the brutal winter cold, it was such that I hardly ever slept. Pumping in my daily life at an unforgiving rate caused all sorts of unruly skin outbreaks, night sweats, nervousness and depression. After stumbling home nearly fainting in transit one day, I decided to pay a trip to a nearby Herbalist in Chinatown for wisdom and insight. The trip would lead me to understand that I nearly exhausted my adrenal gland (where adrenaline is produced). I had too much wind in my body they said… in addition to an ever present condition of "Hot Blood" or Eczema.
My life was spinning. As a dancer you're taught that "The Show Must Go On." Even if there is a legitimate concern, you must find a way to pull it together by all means. But I soon realized that the 'Sweat of my Brow Concept' or 'Working Mule' to accomplish my goals wasn't affording me an ideal life but instead was depreciating my health. When my contract with the broadway show ended, I returned home to be with family.
My return home was bitter sweet. I'd regained strength surrounding myself with love and support as I gradually transitioned back onto the stage– emerging this time as a company member in Brooklyn Ballet. I was reserved, expressing to my dance colleagues that there were some things like drinking alcohol and staying out late that I just couldn't do. While walking home from rehearsal one evening, a sharp pain in my leg ensued, then traveled up through my entire side-body leaving me feeling powerless once again.
The following months would consist of doctor visits to specialists, neurologists, nauropathists, acupuncturists, pain specialists and the like. I was adamant about finding the root cause of my pain–that had by now concentrated on the right of my face and neck. After consulting with a Woman of Color, Dr. Allison Williams and a Pain Specialist Kamran Saraf I was diagnosed with Chronic TMJ (Temporal Mandibular Joint Dysfunction) and TN (Trigeminal Neuralgia). Also known as the "Suicide Disease", this facial pain condition is said to be one of the most painful and is considered idiopathic, meaning there is not specific cause or rather it is unknown.
The symptoms include: feelings of stabbing, electric shocks, burning, pressing, crushing, exploding, crushing or a shooting pain along the face, jawline and down the neck. Performing simple daily tasks like chewing, brushing teeth, listening to sounds, exposure to light are just a few challenges with TN. The dreadful discomfort is so severe that a large number people who are affected by this disease have taken their lives. Although this condition is in rare form (an estimated 15,000 people affected), it is said to be one of the worst conditions known to man.
RELATED: Here's How I Survived A Natural Birth 
While adjusting to life with chronic pain, I continued dancing, moving, and meditating to relieve my mind from the reality that, although I was walking in my healing, I was in grave discomfort. I volunteered at a Cancer Facility–Smith Center for the Arts in Washington DC as movement facilitator to surround myself with other warriors and survivors. I learned from those who were going through chemotherapy that "Attitude is Everything." I embraced the spirit of resiliency of my Elders as I placed my pain in the context of slavery or Jim Crow Era. I performed a piece which depicted the story of a woman fighting Breast Cancer during the most feeble time of my life when my body was actually shaking, convulsing and my muscles weak. It was a blessing that touched the audience and gave me a vision of dedicating my life to being a Healer, Nurturer, and Doula.
I recall a book I'd read in college about Anna Halprin, a Dancer and Sage Woman who claimed to have danced an illness right out her body. This too gave me hope, it is the quintessential idea that Spirit and Body are in harmony and if we well up the soul (or as the Yoruban people would say "get well-heated up") with enough courage and intention in our efforts, we can breakthrough and witness change.
I showed up faithfully for my doctors appointments yet turned down potent pharmaceutical drugs that would only leave me feeling numb, drained, groggy or incompetent. Instead, I changed my lifestyle to eating green leafy vegetables and fruit, herbal teas and managing my energy with naps when needed. I was taking a risk by doing things the all natural way. I knew that it would set me apart from others and certainly slow down the pace with which I had always ran.
I never knew just how much I could bare or when certain fits of gripping and clenching of my muscles feeling like a noose was around my neck would go away. What I did know, was that I am a Child of God. A believer and follower of Jesus Christ and that Miracles were possible.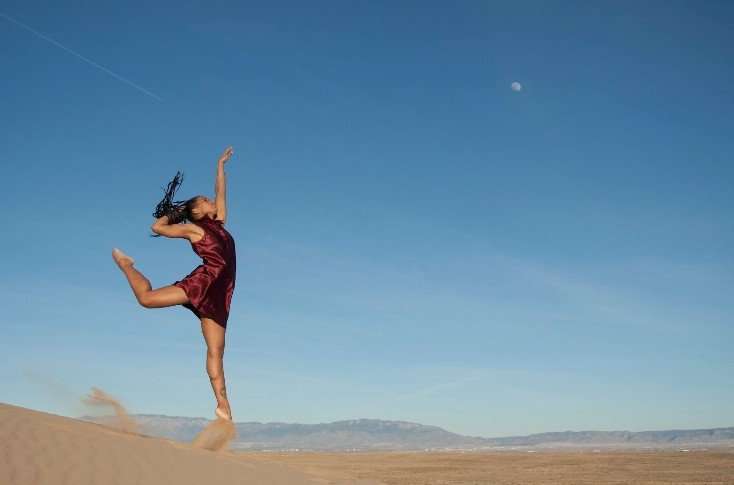 This, in fact, was an opportunity for me to grow and mature in the things in my Faith; to actually put into action all that I'd learned scripturally and apply it to my life as it pertained to my needs. Like the Woman with the Issue of Blood in the Bible who crawled to the Jesus just to touch the hem of his garment:
Mark 5:25. I too would have to press my way through the crowd of insecurities, fears, frustrations and hopelessness to reach the Light to lay hold of all that God has for me. Although it is a sacrifice to be removed from familiarity, it brought about a clarity that would not have been otherwise discovered.
I was able to start my business online, offering natural products for the face, body and facial hair: BeeBodi, an eco-friendly market that houses a line of products for both women and men who are looking to Treat, Support & Invigorate the Human Body. Presenting this line is a chance to
share my discoveries on the phenomenon of the human body and busy my hands and heart so as not to focus on the pain. Through BeeBodi, I was able to reach a number of people within my community who expressed interest in making a change to live healthier lives. I was also able to introduce a movement modality called, ​GYROKINESISⓇ​ that has helped me to regain strength, balance and power to the others; especially the elderly and those who are recovering from injury and trauma.
I am grateful. Despite the many failed attempts to be recognized among my community of Brown Ballerinas, I remained present and willing to share all that I am. It is the start of 2018, and I've already premiered a third One Woman Performance, most recently entitled: #blackgirlmagic , which journeys through the history and repertoire of a Black Girl capturing the alchemy, or makings of her Essence. For the next showing visit my blog site for videos, interviews and more information: ​www.natbeedance.blogspot.com
[/vc_column_text][/vc_column][/vc_row][vc_row][vc_column][vc_separator color="purple" border_width="3″][/vc_column][/vc_row][vc_row][vc_column][vc_column_text]
A Tale of Two Feet
I believe in Excellence and Integrity. It is all that we have at times and it shines bright upon us even without having to say a word. I will continue to advocate for those who are affected by Trigeminal Neuralgia. I will continue to dance and give myself in movement and performance because it shows that exercising Spirit is the highest form of Victory. I hope that my story will inspire you to stay the course, seek opportunity where there seems to be none and remain steadfast in all of your doings. We may not be able to change the world in an instant, but little by little, when dedicate ourselves wholeheartedly, a difference can be made.
As Washingtonian Poet and Activist Gil Scott Heron says, "…the first place that takes place in your mind." I am an Empowered decision maker–that is what makes me Excellent.
If you want to support treatment research or simply help bring awareness to Trigeminal Neuralgia like the YPC (Young Patients Committee) on social media, wave your Teal flags, ribbons and colors on October 7th!
If you're interested in learning more about my product line and receiving free health information, articles and tips for happy, healthy and whole living then visit and subscribe to: www.beebodi.blogspot.com
[/vc_column_text][/vc_column][/vc_row]